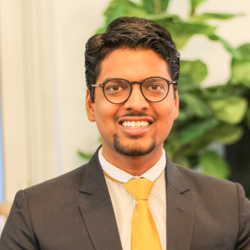 Assistant professor, CSE, IIT Delhi
Office: SIT 412, Khosla School of IT, IIT Delhi
Email: ajindal AT cse.iitd.ac.in
I'm looking for a few students. If you enjoy building systems, we should talk.
About me
I am an assistant professor at CSE, IIT Delhi and am broadly interested in systems. Prior to joining IIT Delhi, I spent an year at Instabase and another couple years as the CTO of Mobile Enerlytics, a startup I co-founded.
I received my Ph.D. from Purdue University where I worked closely with professors Y. Charlie Hu and Samuel Midkiff. I earned my undergraduate degree from IIT Kanpur.
LinkedIn / Google Scholar / CV
Research interests
Operating systems
Mobile systems
Software engineering
Conference publications
Journal publications
Workshop publications
Patents