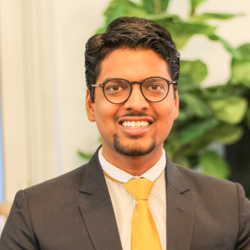 Assistant professor, CSE, IIT Delhi
TBO Faculty Fellow
Office: SIT 412, Khosla School of IT, IIT Delhi
Email: ajindal AT cse.iitd.ac.in
I help run the systems reading group. It is open to all and can be attended virtually. If you enjoy building or learning about cool systems, you are welcome to attend. More details here.
About me
I am an assistant professor at CSE, IIT Delhi and am broadly interested in systems. Prior to joining IIT Delhi, I spent an year at Instabase and another couple years as the CTO of Mobile Enerlytics, a startup I co-founded.
I received my Ph.D. from Purdue University where I worked closely with professors Y. Charlie Hu and Samuel Midkiff. I earned my undergraduate degree from IIT Kanpur.
LinkedIn / Google Scholar / CV
Selected Press
Teaching
Service
PC member: Eurosys'22