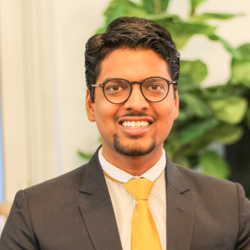 Assistant professor, CSE, IIT Delhi
Office: SIT 412, Khosla School of IT, IIT Delhi
Email: ajindal AT cse.iitd.ac.in
I'm looking for a few students. If you enjoy building systems, we should talk.
About me
I am an assistant professor at CSE, IIT Delhi and am broadly interested in systems. Prior to joining IIT Delhi, I spent an year at Instabase and another couple years as the CTO of Mobile Enerlytics, a startup I co-founded.
I received my Ph.D. from Purdue University where I worked closely with professors Y. Charlie Hu and Samuel Midkiff. I earned my undergraduate degree from IIT Kanpur.
LinkedIn / Google Scholar / CV
Recent research interests
Smartphones

Pranab Dash, Qiang Xu, Y. Charlie Hu, Purdue University.
Abhijeet Vijay Salunke, Bhaskaran Raman, IIT Bombay.

Persistent Memory
ML systems

Shaunak Godbole, Kerry Chang, Andrey Mishchenko, Instabase.
Partha Sarthy, Cisco Systems.

Unikernels

Aaditya Kumar Singh, Adobe.
Selected Press
Teaching